About BuildingD
BuildingD is the branch of Atlanta-based Saviane Graphix dedicated entirely to providing web and print graphic design for the construction, renovation and landscaping industries. It's the ONLY graphic design company in Atlanta to cater uniquely to residential and commercial construction companies' graphic design needs.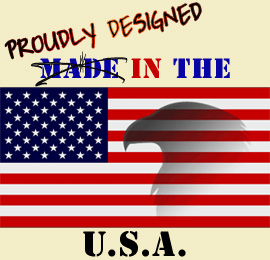 Companies in our industry, especially the small businesses, need all the advantages they can get. BuildingD understands the challenges of the market and the current economic conditions. We understand the multiple marketing avenues, both in the "real world" and online, that construction companies must pursue in order to gain and maintain business. We stay on top of new technology trends that drive small and medium business today, keep up with what contractors discuss and what challenges they face about on boards like ContractorTalk.com, and continually research how to improve your customer reach.
But most importantly, BuildingD listens to what YOU want and need from your marketing designer. No cookie-cutter templates (unless that's what you REALLY want) here. Just eye-catching, attention-grabbing memorable design. Contact us using the form on the right to get started!
Am I a "BuildingD Business"?
If you or your business supports new construction, home and building renovation and remodeling, landscaping, the manufacture and/or sale of building materials in either the residential or commercial construction industries, you qualify to be a BuildingD Business.
What do I get as a BuildingD Business?
Your business gets our top-notch, personalized graphic design services at a discount from the regular Saviane Graphix rates. Print design rates run $35-$40 an hour while more complex web services such as Flash design and interactive photo galleries run $40-$45/hour. You also qualify for our specials such as our Canvassing Fleet Package Design (design of business card, full-color 2-sided sell sheet, and 2-sided 5.5" x 11" door hanger for $225) as well as monthly and seasonal specials that can be found on our Specials page and on our Facebook page.
BuildingD understands the challenging economic climate the construction industry faces today. We want to help your business have and keep as much of an advantage as possible by keeping prices low while you tackle the market.
BuildingD's Designer
Kadria Puzon has been a professional print and web graphic designer since 2002. She has worked with several well-known names in the industry including The Home Depot, EXPO Design Center, and the Shaw Contract Group in designing everything from product line catalogs to tradeshow displays, from small business informational websites to fully interactive instructional Flash modules. When not working on graphic design, Kadria sings in the Atlanta metal band Inviolate which performs all over the Southeast.